"A stitch in time saves nine." "Waste not, want not."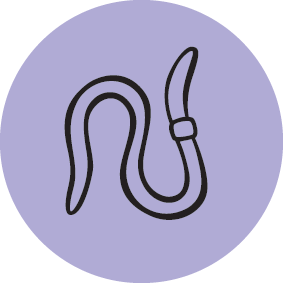 By valuing and making use of all the resources that are available to us, nothing goes to waste.
The icon of the worm represents one of the most effective recyclers of organic materials, consuming plant and animal 'waste' into valuable plant food. The proverb "a stitch in time saves nine" reminds us that timely maintenance prevents waste, while "waste not, want not" reminds us that it's easy to be wasteful in times of abundance, but this waste can be a cause of hardship later.

---
The rice straw revolution
Rice straw has often been burnt as a waste material. For Mami and her family it is a highly valued resource. Left to dry along the fence, it protects her garden from wind. Some has been braided into a rope to dry persimmons (Hoshigaki) and a traditional Shimenawa, part of a Japanese ritual for purification. Straw is used as bedding for their dog and goats, as well as a supplementary feed during winter. When the warmer weather returns it is reused as mulch for young plants.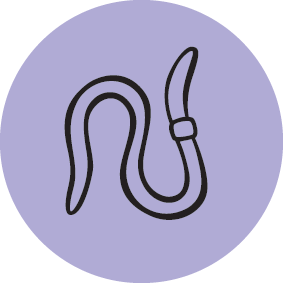 Principle 6: Produce no waste