"Let nature take its course"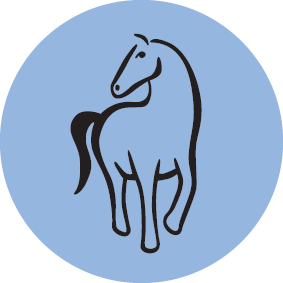 Make the best use of nature's abundance to reduce our consumptive behaviour and dependence on non-renewable resources.
The horse icon represents both a renewable service and renewable resource. It can be used to pull a cart, plough or log and it can even be eaten – a non consuming use is preferred over a consuming one. The proverb "let nature take it's course" reminds us that control over nature through excessive resource use and high technology is not only expensive, but can have a negative effect on our environment.

---
The art of hide tanning
Getting your meat from ethical sources also results in an ethically sourced hide. In showing the greatest respect for the life of an animal, the hide is preserved by tanning. Learning the full process is not for the faint of heart, making leather traditionally by hand is a physically demanding craft. Sasha stretches the sheep hide in one of the final steps in the process, that can then be transformed into soft wool lined clothing, warm indoor shoes, a seat cover or kept as a rug.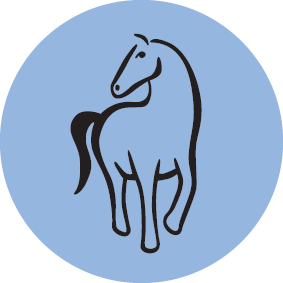 Principle 5: Use & value renewable resources & services