"The bigger they are, the harder they fall." "Slow and steady wins the race."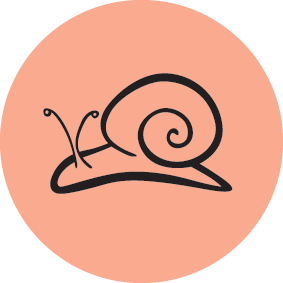 Small and slow systems are easier to maintain than big ones, making better use of local resources and produce more sustainable outcomes.
The snail is both small and slow, it carries its home on its back and can withdraw to defend itself when threatened. The proverb "the bigger they are, the harder they fall" reminds us of the disadvantages of excessive size and growth while "slow and steady wins the race" encourages patience while reflecting on a common truth in nature and society.

---
The art of spoon carving
Jasmine is spending a relaxing day on a spoon carving course, learning traditional woodcraft techniques using a few simple hand tools. The skills she has learnt enable her to make a range of useful items, such as spatulas, spoons, ladles, scoops, cups and small bowls from freshly cut timber. Wooden utensils like these have been used for centuries to prepare home cooked meals that bring people together. They are another element that adds to the character of the dinner table.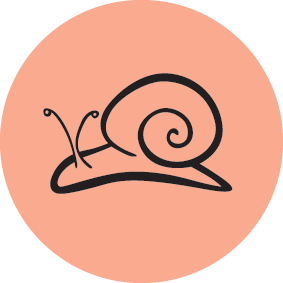 Principle 9: Use small & slow solutions