"The bigger they are, the harder they fall." "Slow and steady wins the race."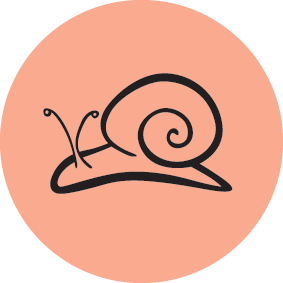 Small and slow systems are easier to maintain than big ones, making better use of local resources and produce more sustainable outcomes.
The snail is both small and slow, it carries its home on its back and can withdraw to defend itself when threatened. The proverb "the bigger they are, the harder they fall" reminds us of the disadvantages of excessive size and growth while "slow and steady wins the race" encourages patience while reflecting on a common truth in nature and society.

---
Keep chipping away
Hamish shapes ordovician sandstone to fit the retaining wall he is building on a bedrock foundation at Melliodora. The stone was formed millions of years ago by sediment built up in layers, which gives it a smooth surface, ideal for it's new purpose. Hamish hand selected the stone on his way to work, for it's consistency and strength, saving the big flat pieces for capping the top edge. The wall was built as time allowed over a year and is expected to last for at least 100 more.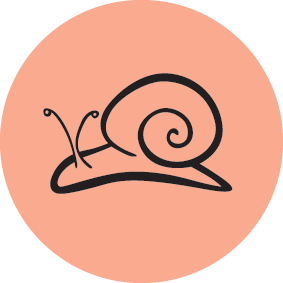 Principle 9: Use small & slow solutions