"Make hay while the sun shines"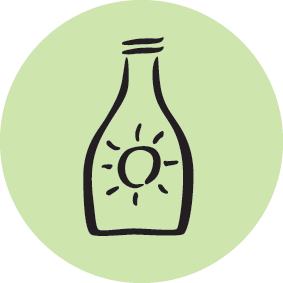 By developing systems that collect resources when they are abundant, we can use them in times of need.
This icon for this design principle represents energy being stored in a container for use later on, while the proverb "make hay while the sun shines" reminds us that we have a limited time to catch and store energy.

---
Using and preserving the seasonal abundance
Summer gardens can be highly productive. These delicious summer vegetables can be eaten fresh, and also preserved. Here they are combined with preserved onion and home made cheeses from spring milk. Regularly savouring a little of these preserves over the course of the year allows a close eye to be kept on stores of seasonal abundance to make them last through winter and spring, and to ensure they are all eaten by the new season, leaving none to waste.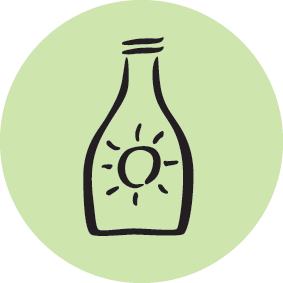 Design Principle 2: Catch and store energy