"Make hay while the sun shines"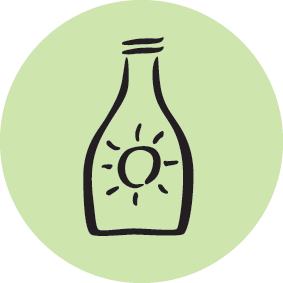 By developing systems that collect resources when they are abundant, we can use them in times of need.
This icon for this design principle represents energy being stored in a container for use later on, while the proverb "make hay while the sun shines" reminds us that we have a limited time to catch and store energy.

---
Harvesting the flowers
Warré beekeeping allows for surplus honeycomb, collected and stored by honey-bees, to be carefully harvested without disturbing the colony. Cut, crushed and stored in jars, this surplus energy is the goodness of thousands of local flowers made accessible. This rich food can be stored indefinitely and used as a sweetener, in fermented drinks or as a medicine. The remaining wax can be used for sealing inoculated mushroom logs, making skin creams, lip balm or candles.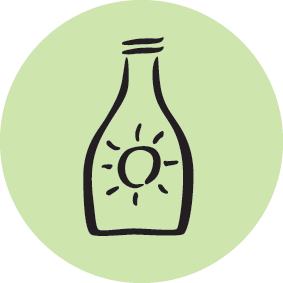 Design Principle 2: Catch and store energy