"Make hay while the sun shines"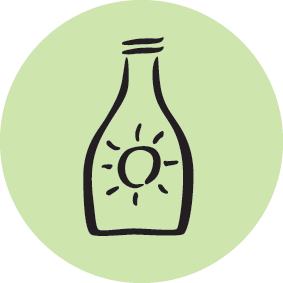 By developing systems that collect resources when they are abundant, we can use them in times of need.
This icon for this design principle represents energy being stored in a container for use later on, while the proverb "make hay while the sun shines" reminds us that we have a limited time to catch and store energy.

---
Cultivating a micro-climate for change
Juan Anton built his greenhouse using bamboo and rocks collected from his property. The sun facing wall stores heat during the day and releases it during the cool nights, preventing frost. The water tank and containers act in much the same way, allowing him to grow tropical plants in the Mediterranean climate. Juan shares much of what he has grown and learnt at his edible forest with dozens of visitors who stay over for group discussions that can last for several days.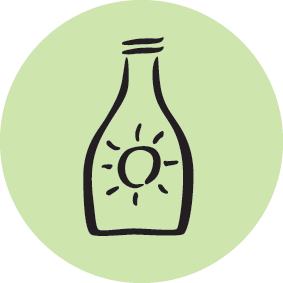 Design Principle 2: Catch and store energy