"Don't think you are on the right track just because it's a well-beaten path"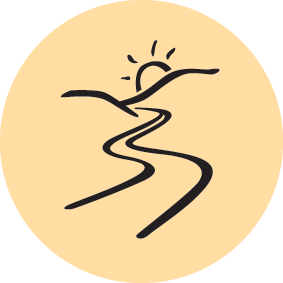 The interface between things is where the most interesting events take place. These are often the most valuable, diverse and productive elements in the system.
The icon of the sun coming over the horizon with a river in the foreground shows us a world composed of edges. The proverb "don't think you are on the right track just because its a well-beaten path" reminds us that the most popular is not necessarily the best approach.

---
Rebuilding with what you have
Abdallah House is an example of radical retrofitting, by rebuilding using materials from the original poorly built house, along with reused and locally sourced new materials. Reclaimed roof tiles were laid behind a mesh off-cut that has been set into the ground, forming a curved raised garden bed in front of the greenhouse. The corn growing in the bed and the grape vines in the background are planted at the edges of the house to give shade during summer.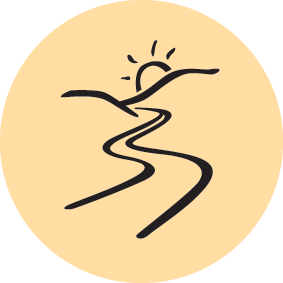 Principle 11: Use edges & value the marginal