"Don't think you are on the right track just because it's a well-beaten path"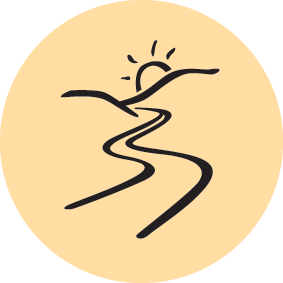 The interface between things is where the most interesting events take place. These are often the most valuable, diverse and productive elements in the system.
The icon of the sun coming over the horizon with a river in the foreground shows us a world composed of edges. The proverb "don't think you are on the right track just because its a well-beaten path" reminds us that the most popular is not necessarily the best approach.

---
Clifftop gardening
The sandstone cliff tops of Sydney's northern suburbs is not a place where you would expect to see lush vegetables growing. The abundant sandstone on site is used here to build terraced beds that take advantage of natural pockets in the escarpment, helping to retain moisture and reduce the fire hazard. Positioned close to the kitchen, on the pathway to the chook yard encourages close monitoring and management and gives some deterrence to wildlife. The dog has a job.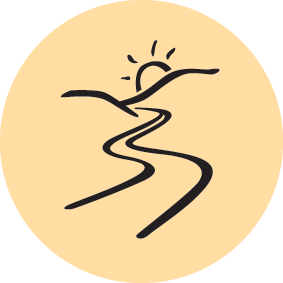 Principle 11: Use edges & value the marginal