"Don't think you are on the right track just because it's a well-beaten path"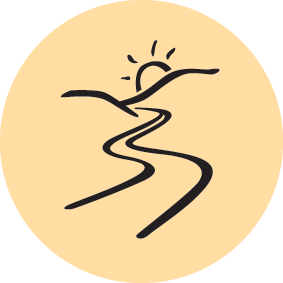 The interface between things is where the most interesting events take place. These are often the most valuable, diverse and productive elements in the system.
The icon of the sun coming over the horizon with a river in the foreground shows us a world composed of edges. The proverb "don't think you are on the right track just because its a well-beaten path" reminds us that the most popular is not necessarily the best approach.

---
Transforming the urban edge
The urban environment is full of edges, each with it's own unique potential for transformation. This drawing shares some ideas for how to make productive use of a front yard in Tokyo. Espaliered fruit trees, container compost and garden beds, balcony gardens, vines to take advantage of roof space, a small water tank with potting bench above, propagating area, bike stand, herb gardens, vegetable beds and a 'gift station' for sharing excess produce, used books and crockery.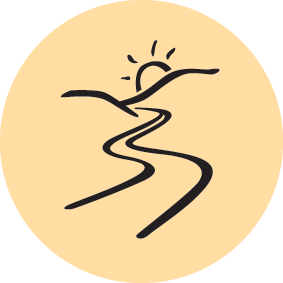 Principle 11: Use edges & value the marginal