"The sins of the fathers are visited on the children unto the seventh generation"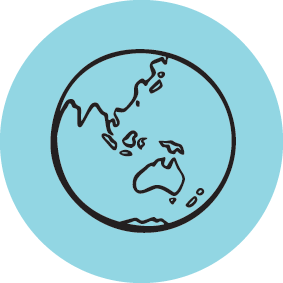 We need to discourage inappropriate activity to ensure that systems can continue to function well.
The icon of the whole earth is the largest scale example we have of a self regulating 'organism' which is subject to feedback controls, like global warming. The proverb "the sins of the fathers are visited unto the children of the seventh generation" reminds us that negative feedback is often slow to emerge.

---
Supervised ranging in the garden
When contained in their straw yard, chooks work over garden scraps and weeds, which, mixed with manure, form the basis of a rich compost. However, this scratching behaviour can create havoc if left unchecked in the food garden. Shorter supervised periods of free range time allow chooks to scratch weeds and pick insects from around the edge of garden beds and paths without damaging plants. Train chooks to return to their pen afterwards with a handful of grain.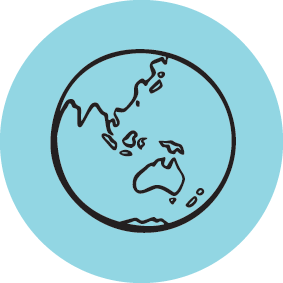 Principle 4: Apply self-regulation & accept feedback