"Beauty is in the eye of the beholder"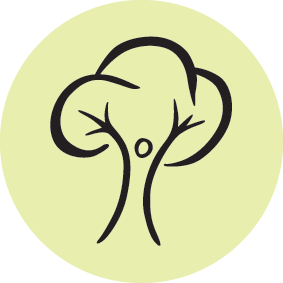 By taking the time to engage with nature we can design solutions that suit our particular situation.
This icon for this design principle represents a person 'becoming' a tree. In observing nature it is important to take different perspectives to help understand what is going on with the various elements in the system. The proverb "Beauty is in the eye of the beholder" reminds us that we place our own values on what we observe, yet in nature, there is no right or wrong, only different.

---
Working together with earth
What was once a shipping container is now a cob cool store, in the process of being decorated with an earth render. The characteristics of the natural materials used in the cob; clay sediment, water, sand and fibers, are unique to every location. Choosing appropriate materials, creating the right mix and fixing the medium to different surfaces requires good technique, experimentation and practice. Working alongside people with expertise is an effective way to gain skills.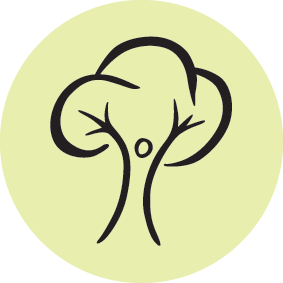 Design Principle 1: Observe and interact