"Beauty is in the eye of the beholder"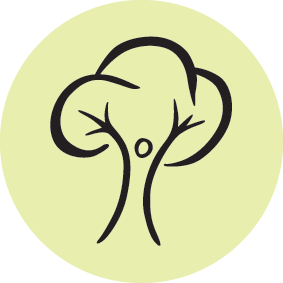 By taking the time to engage with nature we can design solutions that suit our particular situation.
This icon for this design principle represents a person 'becoming' a tree. In observing nature it is important to take different perspectives to help understand what is going on with the various elements in the system. The proverb "Beauty is in the eye of the beholder" reminds us that we place our own values on what we observe, yet in nature, there is no right or wrong, only different.

---
An old gas oven gets rocket powered
This low-tech workshop began by explaining the fundamentals of how a rocket stove works to illustrate how this super efficient 'engine' can be adapted to a multitude of uses. A number of examples were demonstrated before commencing with this unusual upcycling project, using many materials found laying around the farm. With the knowledge and hands-on experience gained, attendees are now able to apply their own ingenuity to other rocket stove powered constructions.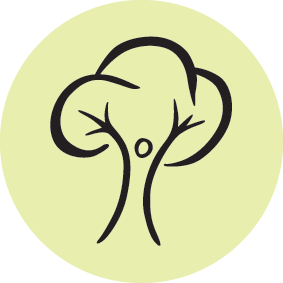 Design Principle 1: Observe and interact