"You can't work on an empty stomach"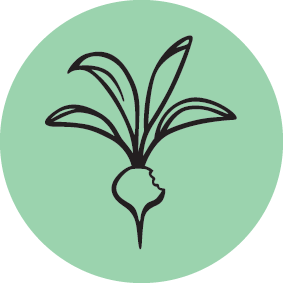 Ensure that you are getting truly useful rewards as part of the work that you are doing.
The icon of this design principle, a vegetable with a bite out of it, shows us that there is an element of competition in obtaining a yield, whilst the proverb "You can't work on an empty stomach" reminds us that we must get immediate rewards to sustain us.

---
Berries in the laneway
The seasonal maintenance requirements of Boysenberries can be off-putting, but yields impress. Canes are fed through mesh as they grow to form a screen between the public laneway and the owners property, with excess pruned back. During winter, most leaves fall, those that haven't are removed to reduce habitat for insects. Flowers bloom in spring, attracting the bees, and with summer comes harvest. Wait until soft, then pick early and pick often for maximum benefit.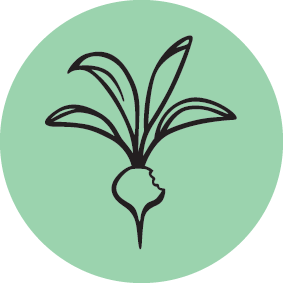 Design Principle 3: Obtain a yield