"You can't work on an empty stomach"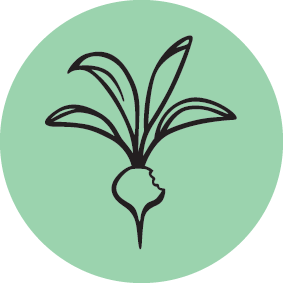 Ensure that you are getting truly useful rewards as part of the work that you are doing.
The icon of this design principle, a vegetable with a bite out of it, shows us that there is an element of competition in obtaining a yield, whilst the proverb "You can't work on an empty stomach" reminds us that we must get immediate rewards to sustain us.

---
Permaculture farm-stay
Fair Harvest offers a variety of ways for people to experience a permaculture property. During the warmer months this beautiful tipi is available to accommodate paying visitors and guests. The on-site café offers meals prepared from the extensive organic gardens. There is a venue available for hire, a campground, monthly swap-shuffle-share events that anyone can come to, garden farm tours, workshops, intensive courses and an annual festival in November.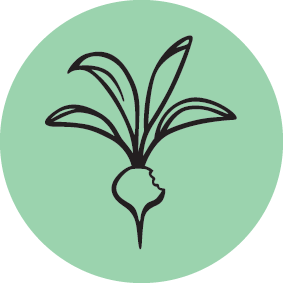 Design Principle 3: Obtain a yield