"You can't work on an empty stomach"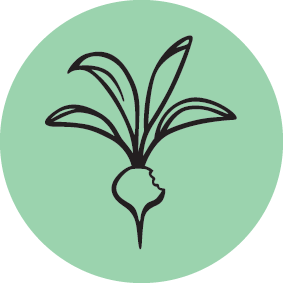 Ensure that you are getting truly useful rewards as part of the work that you are doing.
The icon of this design principle, a vegetable with a bite out of it, shows us that there is an element of competition in obtaining a yield, whilst the proverb "You can't work on an empty stomach" reminds us that we must get immediate rewards to sustain us.

---
Suburban enterprise
Seth looks over items made by his neighbour at Hibi Farm Pottery Studio, which began when Edwin taught himself the craft by making functional ceramics such as cups, bowls, plates, teapots and jugs for himself and friends. Edwin now makes pots for a living, selling custom pieces to restaurants, cafés, for gifts and the home. All made on-site in small batches ranging from one-off items to full sets. Seth, an instrument maker, creates wooden handles to complement Edwin's work.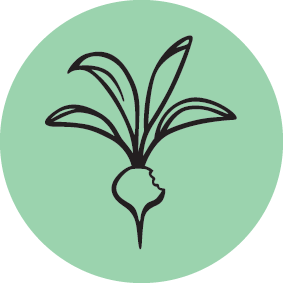 Design Principle 3: Obtain a yield