"You can't work on an empty stomach"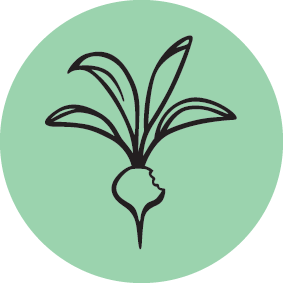 Ensure that you are getting truly useful rewards as part of the work that you are doing.
The icon of this design principle, a vegetable with a bite out of it, shows us that there is an element of competition in obtaining a yield, whilst the proverb "You can't work on an empty stomach" reminds us that we must get immediate rewards to sustain us.

---
From a wasteland to high production
This Patchwork Farm market garden near the centre of London previously contained more than 30 tonnes of brambles, rubble and concrete and was replaced with 30 tonnes of organic compost, raised beds and fruit trees. Volunteers and trainees join the Growing Communities team to learn skills in growing high quality produce with a guaranteed market through their organic fruit and vegetable scheme. All part of developing practical, long lasting alternatives to the current food system.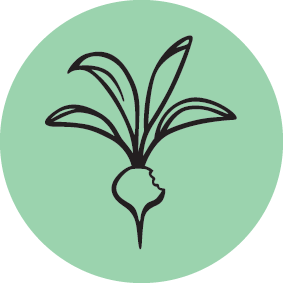 Design Principle 3: Obtain a yield