"Many hands make light work"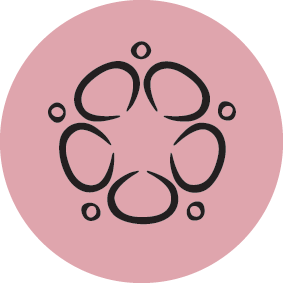 By putting the right things in the right place, relationships develop between them and they support each other.
This icon represents a group of people from a bird's-eye view, holding hands in a circle together. The space in the centre could represent "the whole being greater than the sum of the parts". The proverb "many hands make light work" suggests that when we work together the job becomes easier.

---
Keeping our elders with us
The funeral service for Venie Holmgren at Poets Corner, Melliodora is where she spent the last four years of her long life in the house her son David built for her. Construction of the casket at a neighbours workshop helped her son and grandson heal through the process. The poetry collage came from her published works and those of her poet colleagues. The story of the casket, funeral and Venie's long life reveal the layers of integration that bind us to those who have passed on.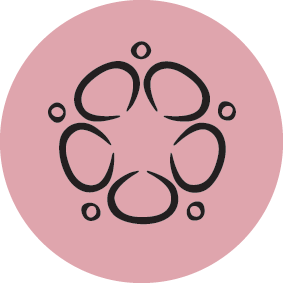 Principle 8: Integrate rather than segregate