"Many hands make light work"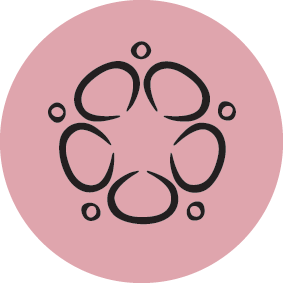 By putting the right things in the right place, relationships develop between them and they support each other.
This icon represents a group of people from a bird's-eye view, holding hands in a circle together. The space in the centre could represent "the whole being greater than the sum of the parts". The proverb "many hands make light work" suggests that when we work together the job becomes easier.

---
Following instincts
A mother hen raising her young is the natural and low maintenance way to increase a backyard flock, with a suitable breed like this Pekin Bantam. A broody hen creates the perfect environment for hatching her young, providing the right heat and humidity and turning the fertile eggs regularly. She'll teach them what they need to know to be a chicken, protect them and keep them warm, and confer immunity while giving them the attention they need.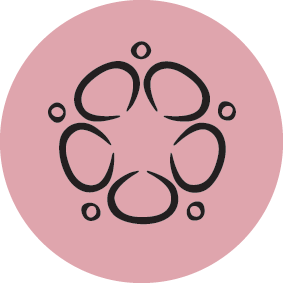 Principle 8: Integrate rather than segregate