"Many hands make light work"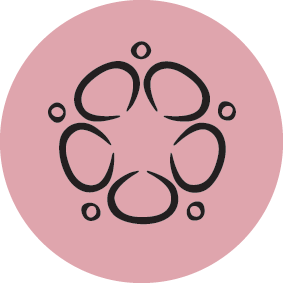 By putting the right things in the right place, relationships develop between them and they support each other.
This icon represents a group of people from a bird's-eye view, holding hands in a circle together. The space in the centre could represent "the whole being greater than the sum of the parts". The proverb "many hands make light work" suggests that when we work together the job becomes easier.

---
Backyard hunter harvest
Katherine and Sam made a tree change and moved to a country town from the city just 18 months earlier. They chose this property because of it's solar aspect and proximity to town, which is located directly opposite a primary school. School pick-up time provides an opportunity to sell excess produce, honey and eggs at the Hunter Harvest pop-up shop in the front yard. The collection of geese, dogs, cats, chickens, rabbits and fish help cycle nutrients back into the garden.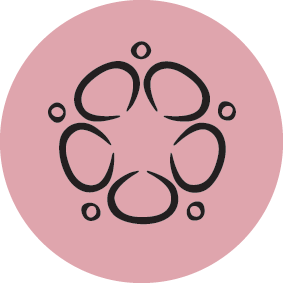 Principle 8: Integrate rather than segregate