"The sins of the fathers are visited on the children unto the seventh generation"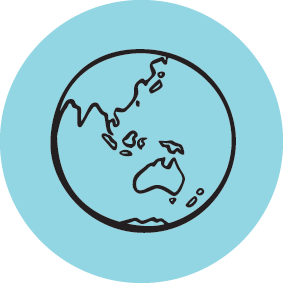 We need to discourage inappropriate activity to ensure that systems can continue to function well.
The icon of the whole earth is the largest scale example we have of a self regulating 'organism' which is subject to feedback controls, like global warming. The proverb "the sins of the fathers are visited unto the children of the seventh generation" reminds us that negative feedback is often slow to emerge.

Pigs expressing their pigness
This pig system at Taranaki Farm uses their natural behavior to 'plough' the land between the olive tree rows, ideal for sowing an annual crop. Spent straw becomes mulch, the manure fertilises the earth and snouts dig and aerate the soil. Left too long this system can cause erosion, create health problems for the pigs and over fertilise the soil so it's important that the mobile hut and portable electric fence are moved to fresh ground further along the row well before this happens.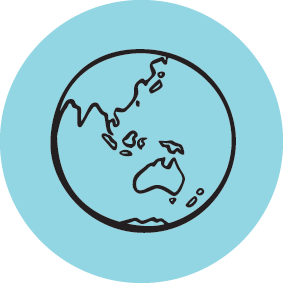 Principle 4: Apply self-regulation & accept feedback