"Many hands make light work"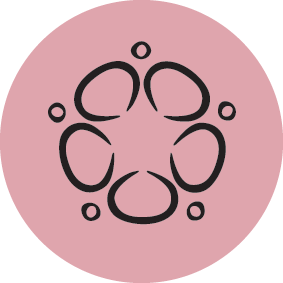 By putting the right things in the right place, relationships develop between them and they support each other.
This icon represents a group of people from a bird's-eye view, holding hands in a circle together. The space in the centre could represent "the whole being greater than the sum of the parts". The proverb "many hands make light work" suggests that when we work together the job becomes easier.

Eating the school gardens
Students are continuously sharing the food from their school garden which they designed and built with the school community. We have a harvest celebration, a bringing together of all classes to harvest the fresh organic produce, cook and share a meal together, a meal full of health, colour, flavour and students' pride. Everything we do within the Edible School Gardens program is integrated – it is all in a cycle, nothing wasted, all systems supporting each other.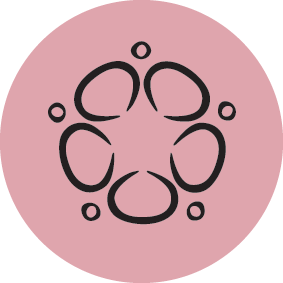 Principle 8: Integrate rather than segregate