"Beauty is in the eye of the beholder"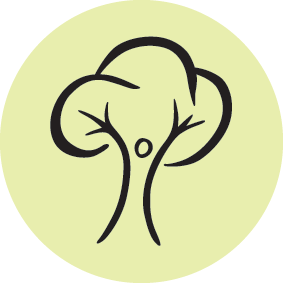 By taking the time to engage with nature we can design solutions that suit our particular situation.
This icon represents a person 'becoming' a tree. In observing nature it is important to take different perspectives to help understand what is going on with the various elements in the system. The proverb "Beauty is in the eye of the beholder" reminds us that we place our own values on what we observe, yet in nature, there is no right or wrong, only different.

Weed or medicinal herb?
Consider a plant with leaves that, when used as a poultice, has the ability to radically speed up wound healing. When eaten they boost the immune system, while the seed heads produce the digestive aid psyllium husk. Where could we find such a remarkable plant? Often within metres of the back door. It is plantain, a plant we usually dismiss as a 'weed'. However in Norway it's known as groblad, and in the Isle of Man as slan lus, both translating as 'healing herb'.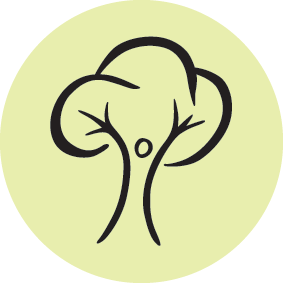 Principle 1: Observe & interact