"The bigger they are, the harder they fall." "Slow and steady wins the race."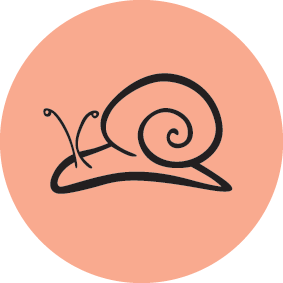 Small and slow systems are easier to maintain than big ones, making better use of local resources and produce more sustainable outcomes.
The snail is both small and slow, it carries its home on its back and can withdraw to defend itself when threatened. The proverb "the bigger they are, the harder they fall" reminds us of the disadvantages of excessive size and growth while "slow and steady wins the race" encourages patience while reflecting on a common truth in nature and society.

Growing a baby – and a garden
While babies may not come from cabbage patches, you'll sometimes find them nearby. Four week old Verti, along with this huge cauliflower, are being transported around the garden so that her parents can harvest and weed while she sleeps. The ever changing demands of small children can come as a shock to new parents, so it's important not to set too high expectations of what can be achieved. Enjoy time caring for the young, and consider any completed tasks a bonus.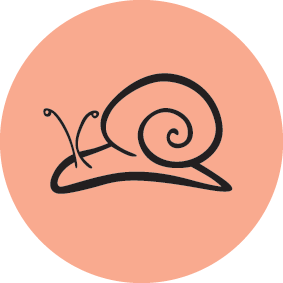 Principle 9: Use small & slow solutions