"Don't think you are on the right track just because it's a well-beaten path"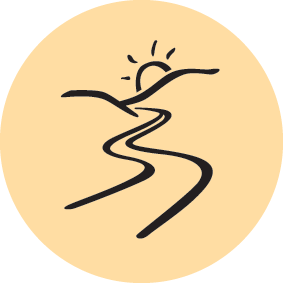 The interface between things is where the most interesting events take place. These are often the most valuable, diverse and productive elements in the system.
The icon of the sun coming over the horizon with a river in the foreground shows us a world composed of edges. The proverb "don't think you are on the right track just because its a well-beaten path" reminds us that the most popular is not necessarily the best approach.

Nomadic living in a harsh environment
Kochi nomads are on the move from the Musakhail district of northeast Pakistan towards their summer destination in the uplands of Afghanistan. Gaddai camels are the mainstay of pastoralism in this region for both transport and food. They have the ability to travel long distances and are resistant to extremes in temperature and disease. Lactating for much longer periods than sheep and goats, and better convertors than cows, make them ideal for the harsh climates.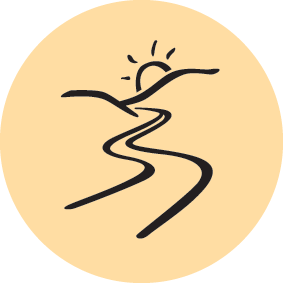 Principle 11: Use edges & value the marginal