"You can't work on an empty stomach"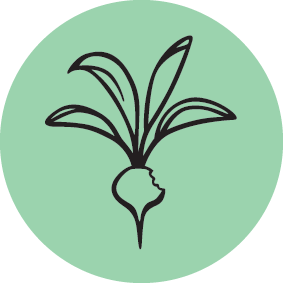 Ensure that you are getting truly useful rewards as part of the work that you are doing.
The icon of this design principle, a vegetable with a bite out of it, shows us that there is an element of competition in obtaining a yield, whilst the proverb "You can't work on an empty stomach" reminds us that we must get immediate rewards to sustain us.

A barrow full of goodies
Alex shows a diverse array of produce grown at Zaytuna Farm's urban garden demonstration site. The farm hosts hundreds of students, WWOOFers and interns every year who help to manage the gardens that provide food during their stay. Food gardening has always been central to permaculture teaching because it is the most effective way of reducing human impact on the planet, while increasing resilience and providing a great incentive to continue working.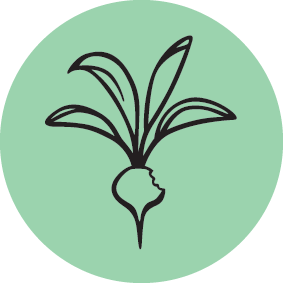 Design Principle 3: Obtain a yield