"You can't work on an empty stomach"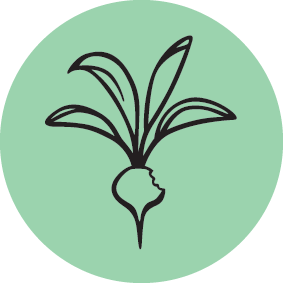 Ensure that you are getting truly useful rewards as part of the work that you are doing.
The icon of this design principle, a vegetable with a bite out of it, shows us that there is an element of competition in obtaining a yield, whilst the proverb "You can't work on an empty stomach" reminds us that we must get immediate rewards to sustain us.

A woodlands home
The woodlot that Ben Law manages provided the materials that he used to build his own home and workshop. The large straight trunks were milled up and used for flooring and cladding. Coppiced round poles were used for framing, fencing and furniture making. He uses off-cuts to cook and heat his home and sawdust is saved for his composting toilet. Ben has used the skills he developed here to set up an ecobuilding company, train apprentices, write books and run courses.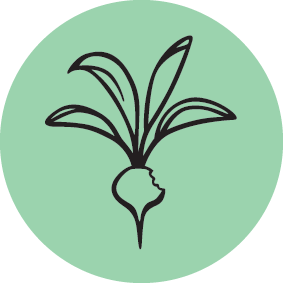 Design Principle 3: Obtain a yield