"You can't work on an empty stomach"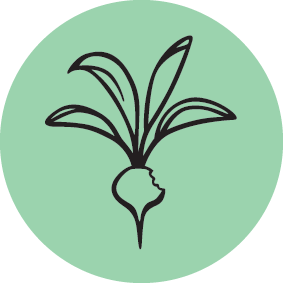 Ensure that you are getting truly useful rewards as part of the work that you are doing.
The icon of this design principle, a vegetable with a bite out of it, shows us that there is an element of competition in obtaining a yield, whilst the proverb "You can't work on an empty stomach" reminds us that we must get immediate rewards to sustain us.

Transforming food for flavour, longevity and vitality
Lifeless supermarket food often contains unfamiliar ingredients that are used to enhance taste and increase shelf life. The process of fermenting uses bacteria and /or fungi along with the enzymes that they produce to preserve while making food easier to digest, less toxic and if all goes well, more delicious. Making sauerkraut is safe and easy to do and eating it builds diverse bacterial flora in our gut which can improve our immune function, giving us even greater returns for our efforts.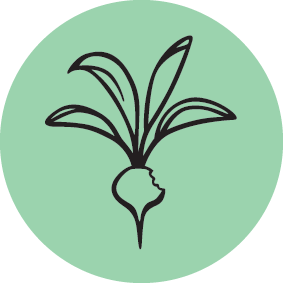 Design Principle 3: Obtain a yield