African villagers who turned their lives around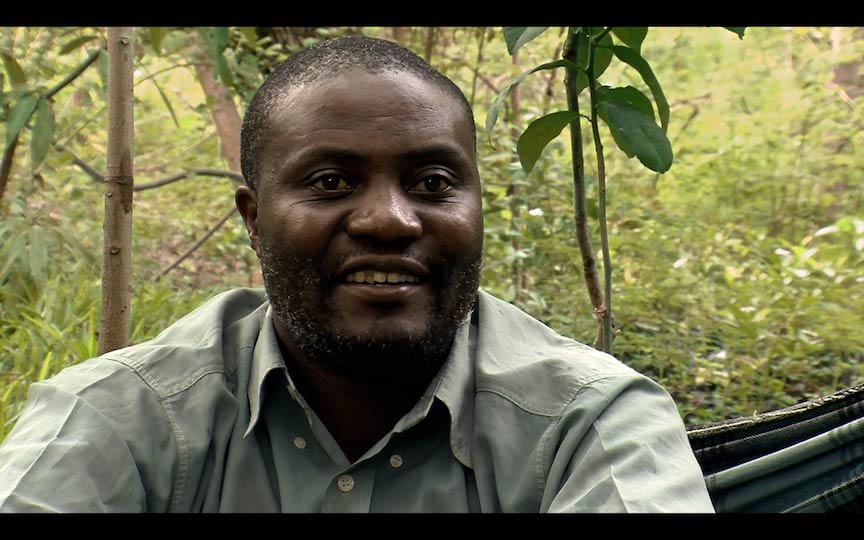 "Permaculture actually solves all the problems that we face in human life. So this is considered to be the right approach for us to live – if you want to save the earth." – Julius Piti
The Chikukwa Project is a feel good story out of Africa. For the last 20 years an incredible permaculture project has been growing in Zimbabwe. Where once the people of the Chikukwa villages suffered hunger, malnutrition and high rates of disease, this community has turned its fortunes around using permaculture farming techniques.
Complementing these strategies for food security, they have built their community strength through locally controlled and initiated programs for permaculture training, conflict resolution, women's empowerment, primary education and HIV management.
Now they have a surplus of food and the people in these villages are healthy and proud of their achievements. Their degraded landscape has been turned into a lush paradise. A brother and sister team travel to Zimbabwe to make this film to learn how this has happened.
Background to the Chikukwa Project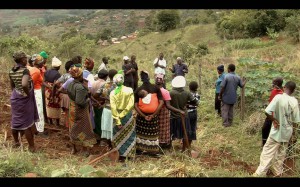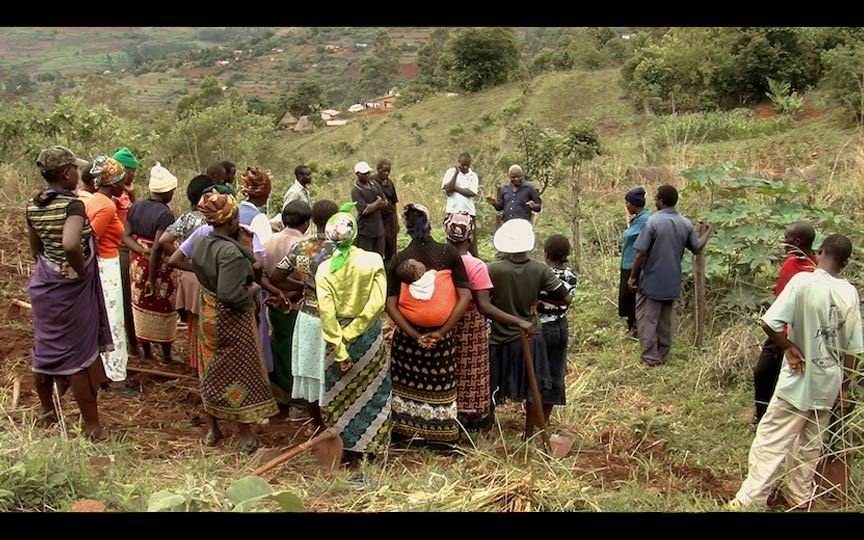 Hunger, land degradation and community breakdown are the key problems of most of Africa. The Chikukwa Project has been remarkably successful in dealing with these problems. Almost all projects designed to deal with these issues have failed in the long term. The effective strategies used in the Chikukwa villages deserve the attention of those seeking to help the people of the African countryside.
This documentary shows in detail how this community functions. We meet the villagers who have changed their methods of farming. They show us their crops, animals and trees. We can see the immense changes in the landscape over 20 years.
We also meet the leaders of various committees who look after the old people, develop strategies to empower women, help prevent AIDS, promote nutrition and teach permaculture techniques. We also meet some world masters of conflict resolution and watch them run a two-day workshop to solve a conflict between some farmers in the village. We find out how the CELUCT organisation is run from the bottom up. We discover that this is one of the most successful projects in the whole of Africa.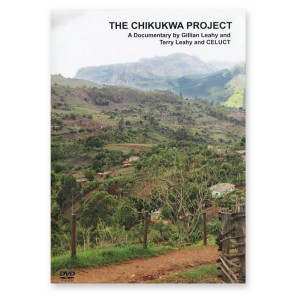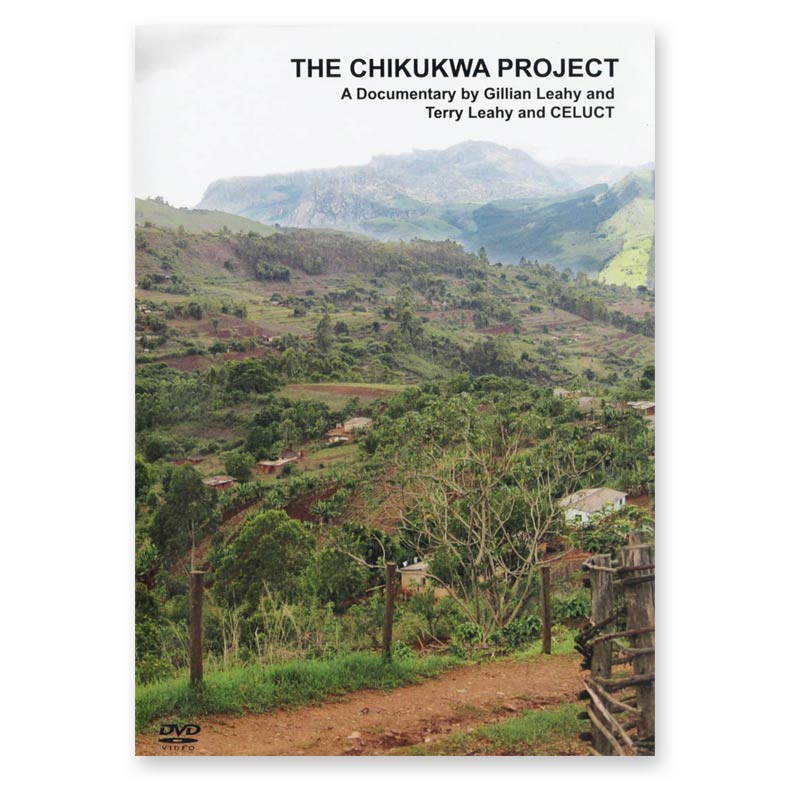 This film can help to spread the message and give inspiration to those working to solve problems in Africa. When so much that is said about Africa portrays African villagers as inevitable victims this story celebrates their strength, their hard work and their capability.
When we arrived at the Chikukwa villages we met up with local people who worked with us and helped us do the filming. It was hard work in wet mountainous country but it was always exciting.
As Julius Piti says "Pemaculture is how to live if you want to save the earth". Explaining what this means in a particular context is the point of this film. In the near future, knowing how to live sustainably will be important for all of us. This film provides an optimistic model of what it might be like to live in a sustainable and democratic community.
The 52 minute documentary is available on Blu-ray and DVD in PAL and NTSC format from our shop.
---
About the Film Makers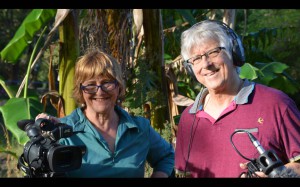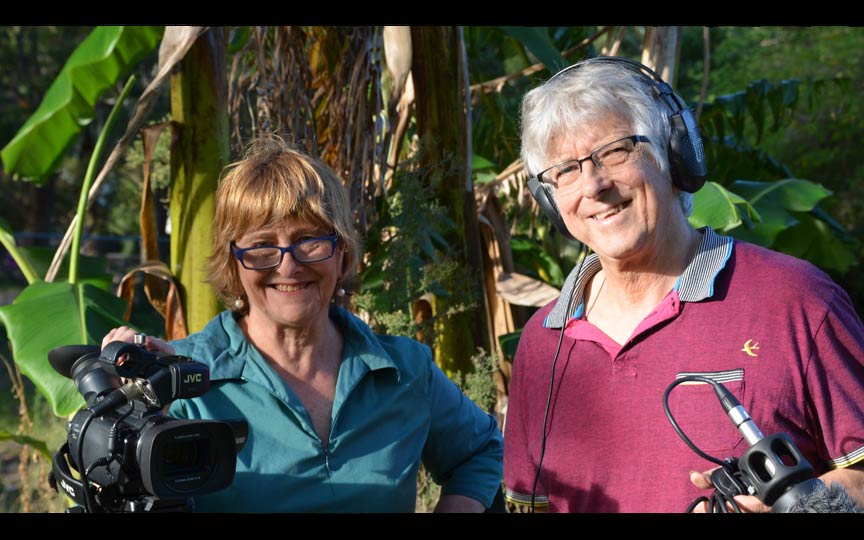 The Director, Gillian Leahy, is an Australian Film Institute Award winning documentary maker (My Life Without Steve, 1986). She has directed over 16 films, most of which have been about improving people's lives. Her film, Our Park (1998) was a poem to the wild and the tame in her local park. She is based in Sydney.
Co-producer, Dr Terry Leahy, (her brother) is convenor of the Master of Social Change and Development Program at the University of Newcastle. His research expertise is in sustainable development and food security in Africa. He was invited by some of the villagers in Zimbabwe to come and visit their project and make this film.