This is a story about how permaculture has taken root in Timor Leste, with unexpected results, and has become blended with Timorese culture and the push for sustainable food productions and development. It's a story that started 15 years ago, and by telling it we can hopefully provide some knowledge and inspiration for others wanting to integrate permaculture techniques into developing countries.
---
We go back to the year 2000, one year after Timor Leste's incredible and tragically brutal passage to gain independence from Indonesia. The Timorese population had finally achieved what they craved and fought for over many long years, but it came at an awful cost, not just to the people but with buildings, crops, trees and animals also being destroyed.
In that year permaculture was introduced to Timor Leste by some dedicated Australians hoping to help rebuild and renew the country in a sustainable, culturally appropriate way. Fortuitously, or perhaps fatefully, they teamed up with some of Timor Leste's student activists from the occupation, led by Eugenio "Ego" Lemos, who had already started an organic farming movement pre-independence.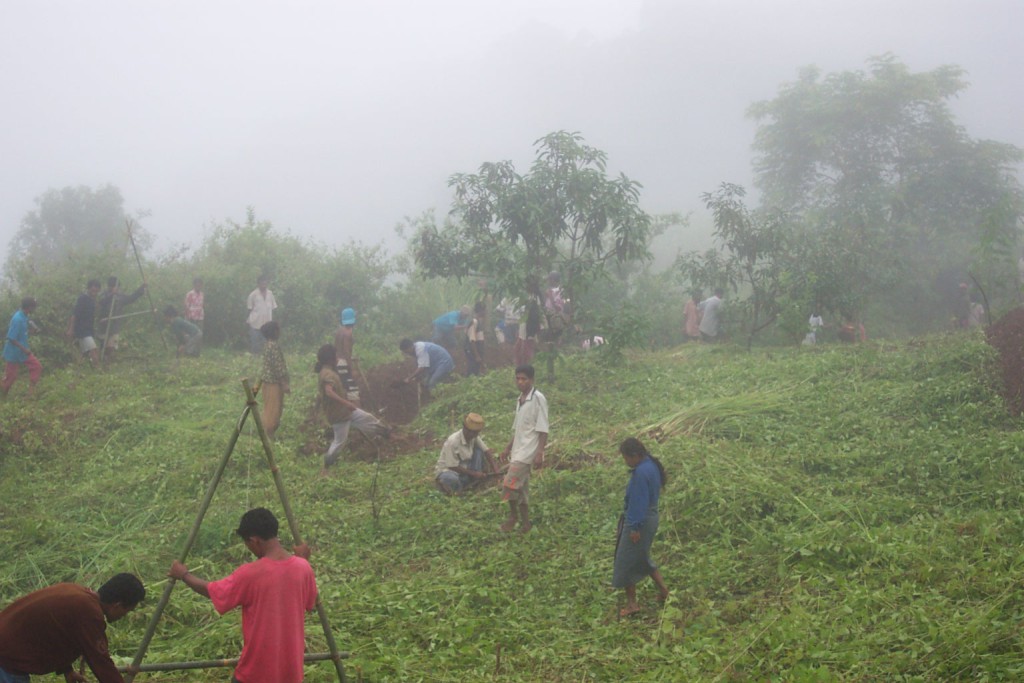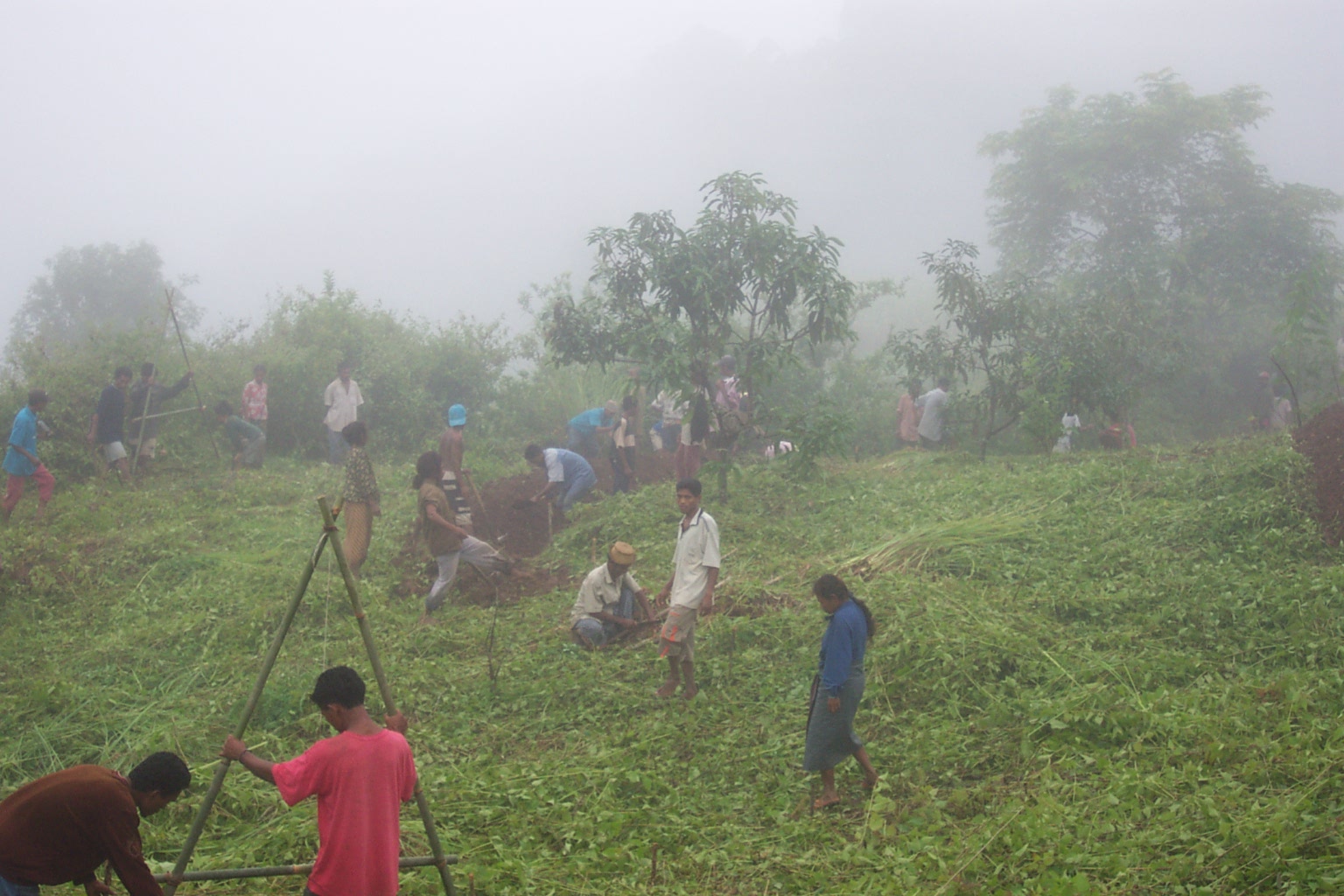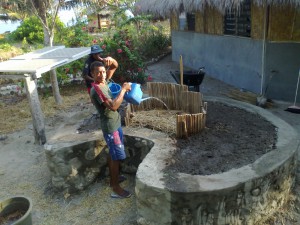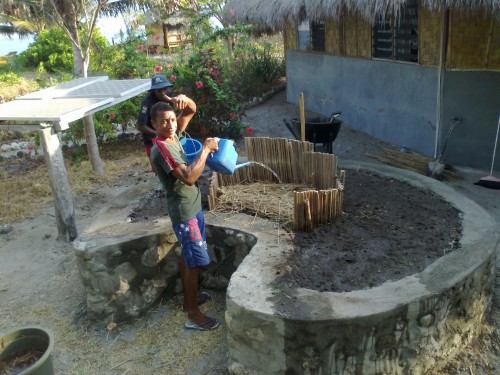 Permaculture grew and slowly spread through trainings and demonstration sites and it was already clear that permaculture went hand in hand with community based development work and could help guide growth, livelihood and agriculture development. It was also clear that permaculture was eagerly accepted by Timorese people, not just because of the techniques, design ideas and common sense approach, but because the focus on community and fair share resonated strongly with Timorese culture and identity.
From this initial work a Timorese NGO Permatil (Permaculture Timor Leste) was born and still thrives today.
Permatil and it's impact
After initially running courses and workshops including setting up demonstrations, sometimes with expat guidance and sometimes not until 2005, the Timorese staff made a strategic decision to grow its base and form long-term partnerships and working relationships. It is important to note that while there has been many expat permaculturists providing advise and helping to improve capacity and resources, all of the decisions and the running of the NGO has been driven by the Timorese staff that are passionate about permaculture and creating sustainable, community driven outcomes for their nation's future. This has created longevity and ownership in the NGO and its projects, and has made Permatil one of Timor Leste's most respected local NGOs.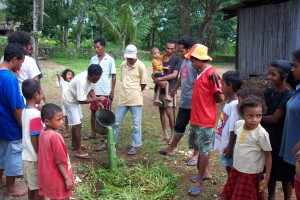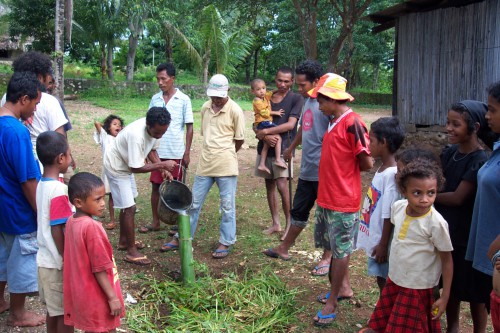 Notable steps include forming a national farmers network called Hasatil as well as the Perma-scouts movement combining Scouts with permaculture and sustainability. Many educational materials have been developed including a teachers flip-chart series, posters, films and children's books in partnership with other local groups Bibi Bulak theatre group and Arte Moris art school. Permatil has also run several sustainability and food sovereignty events, and promote local, healthy foods at every opportunity they get.
A Permaculture Guidebook from East Timor
In late 2002 Permatil decided that a permaculture handbook was needed, in Timorese language, to back up the trainings and provide ongoing guidance. Initially it was thought that this text would be around 50 to 80 pages and take 6 months to produce. As can occasionally happen, the result proved slightly different than the initial plan…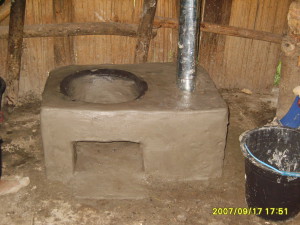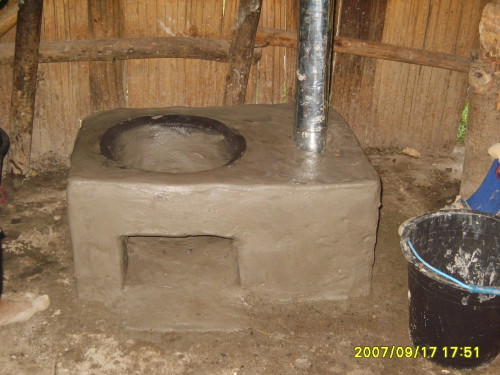 6 months became 1 year, 1 year became 2 years… And then it took a solid 5 months working with artists to produce the detailed illustrations. 3 years later a 400 page comprehensive guidebook with over 1500 illustrations came off the press! The very patient and understandably exasperated donors were relieved to say the least but very happy with the result. The decision that it was most important to do it properly rather than just to get it done, was thankfully well vindicated. See the resources available in the contents.
P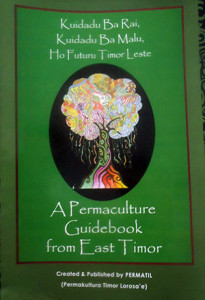 ermatil has a long term approach to its projects. After a community consultation process has been undertaken, the results are turned into a multi year program of trainings, demonstrations and monitoring. All work is based around a permaculture approach and the end goals are broken up into bite size trainings that can easily be absorbed, tested and duplicated. The guidebook has provided a continual reference guide for community members between training and monitoring.
The guidebook is also being very well used by the Agriculture and Education departments of the Timorese government, as a university text, and by other NGOs and community members. Since the first edition there has been 3 Tetum language reprints. An unforeseen bonus is that the illustrations have also been used to create training flip charts and posters that many organisations use for training and education. The guidebook has also been adapted, translated and republished in Indonesia by IDEP Foundation. And there's been a lot of interest and use in other countries too.
To quote an testimony from the renowned permaculture author, trainer and practitioner Rosemary Morrow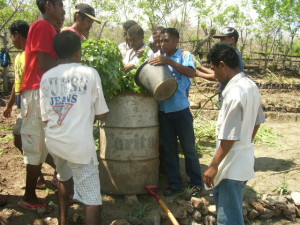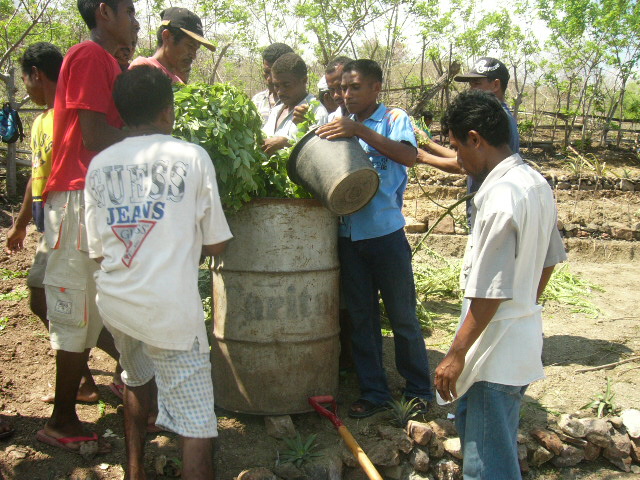 "It's strength lies in the number of strategies and techniques it offer practitioners. The book is easy to handle and well indexed. The drawings are clear and represent a reality for readers.
The book's potential is beyond the islands of SE Asia. For example I had some chapters of the book translated into Luganda in Uganda and it was immediately swallowed up by keen students and we could have printed many many copies.
Having taught in so many tropical countries with their range of ecosystems, it is evident that the guidebook needs wider dissemination around the equatorial regions. All equatorial east and west Africa, and then there is South America. One of the problems in disseminating permaculture information is lack of suitable and relevant resources particularly for the tropic regions. I hope the present book will be revised, updated and made available to students and farmers to meet a need for their will and right to know, and render their lives more sustainable and productive."
A guidebook for the tropics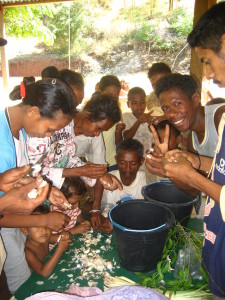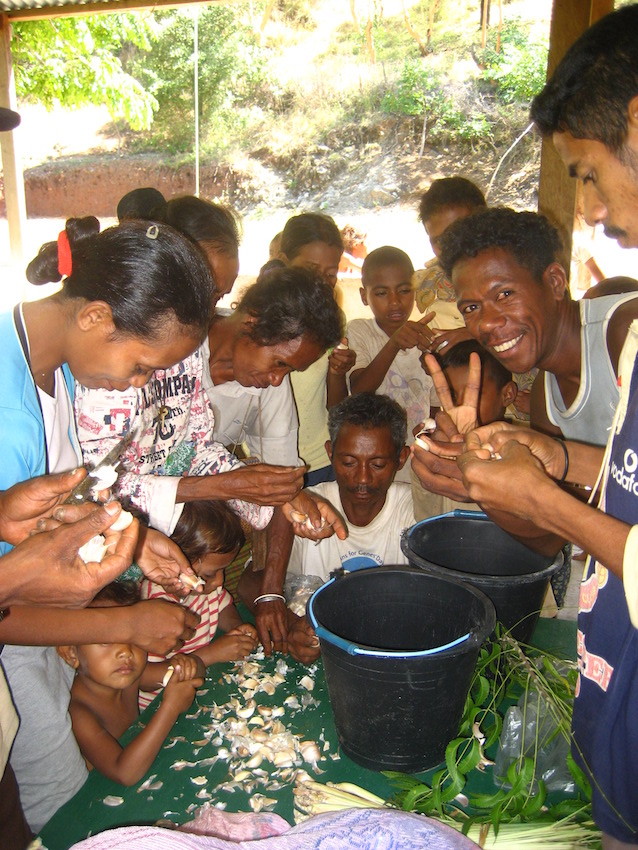 Which leads us to present day and a new and exciting project. Permatil have joined up with Xpand Foundation, Disruptive Media and permaculture advisers including Rosemary Morrow to start the process of updating and rewriting the guidebook.
Why? The aim is to not only upgrade and improve the guidebook but also to generalise it for use in all tropical regions. In essence we are hoping to produce a practical educational resource that will provide the same benefits in Africa, SE Asia, Polynesia, Melanesia, the Caribbean and the tropical Americas that we have seen in Timor Leste. Most importantly, to provide knowledge, techniques and skills that will reduce the severity of global climate change and provide adaptation and resilience to climate change impacts.
A success of the first guidebook was that Permatil wanted to provide simple but complete knowledge with a focus on practical techniques backed up by detailed illustrations ,which enabled everyone, including semi-literate and illiterate users, to glean information from it. The information is aimed at strengthening and building communities from the ground up and almost all of the techniques are able to be duplicated by anyone no matter their economic and social circumstance.
The new guidebook will follow this approach and take it another step: it will be available in hard copy and online for free download, chapter by chapter, so that it can easily reach the target audience, because only when information is available to everyone will true equality be available to everyone. Permatil and its partners strongly believe in free share as a means to enable independence, community strength and resilience.
In time the aim is to work with partner organisations in different countries to translate the guidebook into various languages and post them online as well. A gift from Permatil and Timor Leste to the tropical world.
You can find out more about what we are up to or get involved in this exciting project visit our website.
---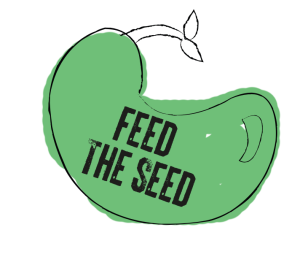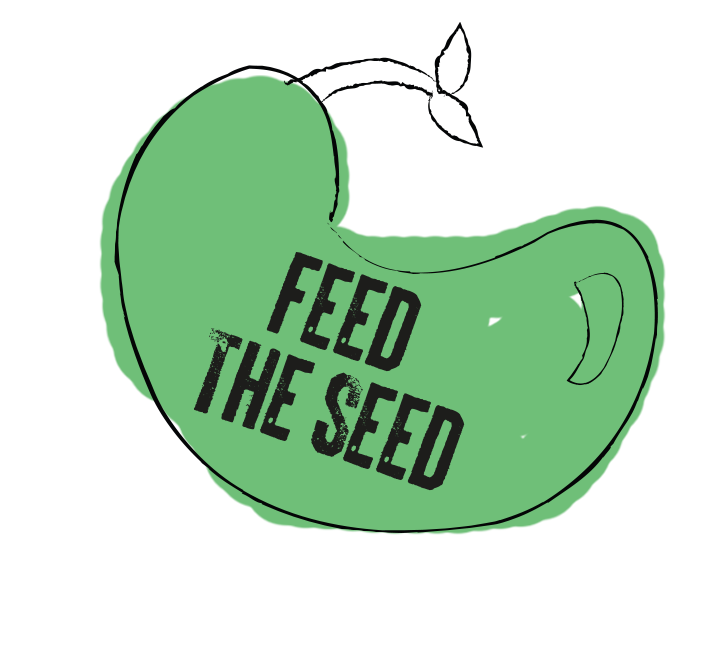 Making a donation
Our Crowd Funding Appeal has ended but we still need your help to get the book updated & re-published. Please use the bank details below to FEED THE SEED.
Bank: ANZ Oakleigh
Account name: xpand Foundation
BSB: 013380
Account number: 187231852
Reference: Permaculture Guidebook