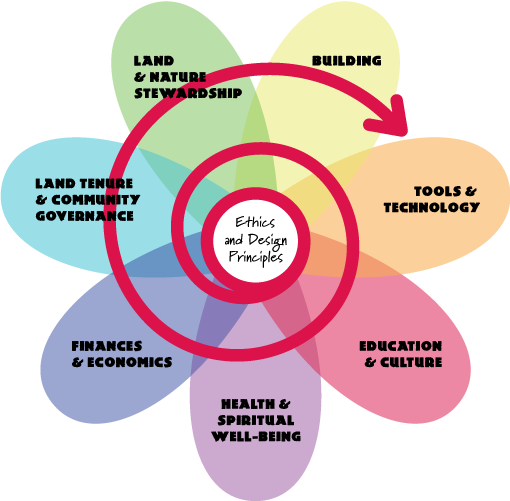 Taking more personal responsibility for our own well-being
Home birth & breast feeding: Reclaiming birth and infant nutrition as part of the economy of nature and the household.
Complementary & wholistic medicine: A wide spectrum of approaches to health care outside of conventional allopathic medicine.
Spirit of place, indigenous cultural revival: Reconnection of spiritual and cultural values to place and "country".
Yoga, Tai Chi & other body/mind/spirit disciplines: The maintenance of health through regular designed exercises based on eastern traditions.
Dying with dignity: Movement to reclaim dying from institutionalised medicine.