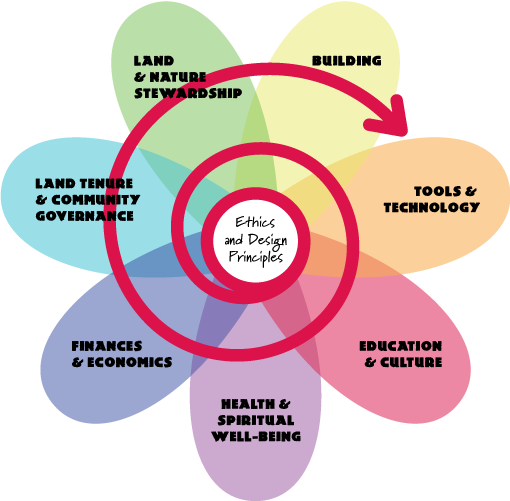 Infrastructure that can enhance our way of life while minimising long-term impact
Passive solar design: Sun oriented glazing and shading, thermal mass, passive venting.
Natural construction materials: Earth, strawbale, lime plaster, round pole, stone.
Water harvesting & waste reuse: Water tanks, compost toilets and reedbeds.
Biotechture: The manipulation of tree form to grow structures and buildings.
Earth sheltered construction: "Earthships" and other designs that build into the ground.
Natural disaster resistant construction: Bushfire, wind, flood & earthquake.
Owner building: Empowerment and financial autonomy of residents and communities in constructing their own housing using accessible technologies and materials.
Pattern Language: Organic design theory and tools of Christopher Alexander.